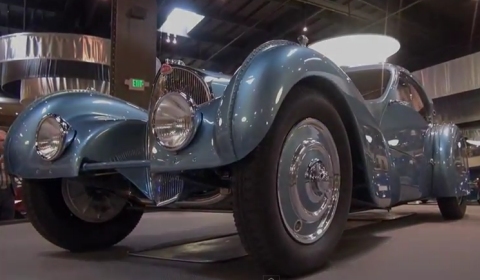 YouTube member Drake Mumford shot this wonderful Bugatti Type 57SC Atlantic, the world's most expensive car. The holy grail of car enthusiasts and a $30,000,000+ car for others.
At the Mullin Museum, in Oxnard, California, Drake saw and photographed the second of the three Bugatti Type 57SC Atlantics around. The other one was in Paris at Ralph Lauren's collection.
The bodywork and attention to detail is beyond meticulous and after an up close visit with this car, you could see why someone would pay a lot of money for it.