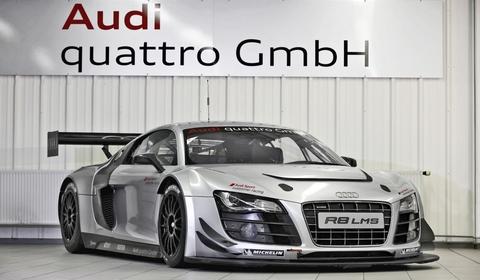 As a preparation for the upcoming race season the Audi Motorsport engineers have been busy creating a new version of their R8 LMS. The new is Audi R8 LMS Ultra.
Under the hood there's still the same 5.2 liter V10 engine producing 570hp. The R8 LMS Ultra got new doors made of CFRP better known as Fibre Reinforced Plastic, a new and bigger wing to create more downforce, bigger air intakes and a new ultra light exhaust system. These options were added to increase the amount of victories, which is currently 115.
The first R8 LMS Ultra's will be delivered from late March 2012 and will cost teams about € 329,000 exclusive taxes.