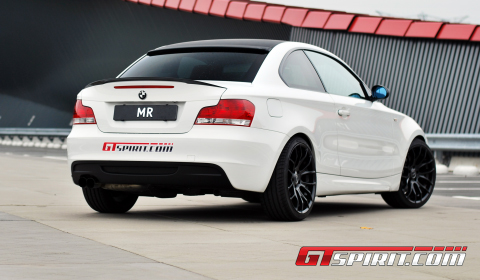 Over the past weeks we have upgraded our project car with a series of new parts and accessories. The BMW 135i ///MR Edition received a new set of 19 inch Breyton wheels, an AC Schnitzer strut brace, new twin-turbos and the BMW Performance Sport steering wheel replaced the stock M-Power package steering wheel.
We also did a photo shoot with the BMW 135i ///MR Edition. The series of pictures below shows every single update added to the car over the past year. From the carbon fiber rear wing to the 19 inch Breyton wheels, and from the AC Schnitzer roof spoiler to the wrap done by Dartz, the gallery shows it all.
The most noticeable difference added to the bimmer is a complete new wheel set from wheel specialist Breyton. The Breyton RACE GTS wheels are colored in black and are sized 8.5×19 inch for all four wheels. The rubber fitted to the rims are Hankook S1-EVO 91 Y XL Extra load tyres sizing 235/35ZR19.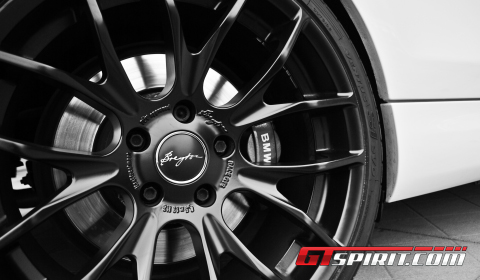 The 19 inch wheel set was delivered by local Breyton wheel importer KSC Import. The stock suspension setup and wheel alignment have been changed to accompany a more sporty drive and improved ride quality. Camber has been increased on the front and rear wheels improving stability and cornering abilities. The adjustments were executed by the specialists at Jan Steverink Tire center. They created a wonderful setup by adjusting the struts and installing an AC Schnitzer strut brace under the hood of 135i.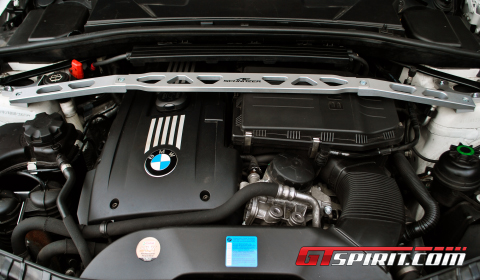 The BMW Performance Sport steering wheel includes one OLED and two LED displays, with keys on the thumbrests activating three modes: EfficientDynamics for a fuel-saving drive, Sport with a stopwatch, consumption and g-meter and Race with a stopwatch for lap times and acceleration measurements (e.g. a 0–100km/h sprint).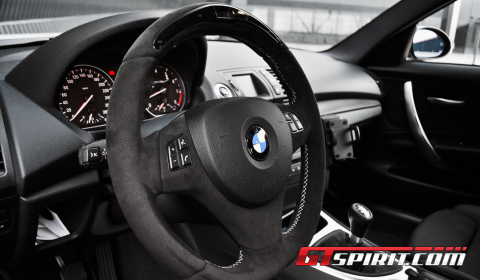 You will find more information on each of the updates right here in the GTspirit Garage. Check it out and let us know what we should fit next.
Photos by Willem de Zeeuw.