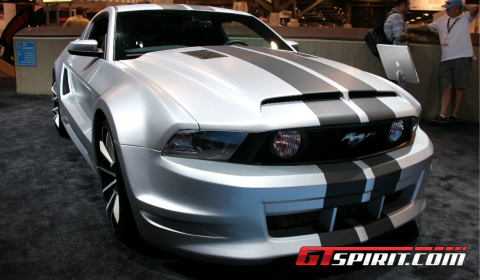 This 2012 Ford Mustang GT by Forgiato Wheels was released at the SEMA 2011 carshow in Las Vegas.
The Mustang GT features a matte silver paint, a wide body kit and 21 inch front wheels and 22 inch rear wheels. In addition, a Vortech supercharger ensures the performance matches up to the aggressive appearance.
Feel free to share your opinion on this pony in the comment box below.