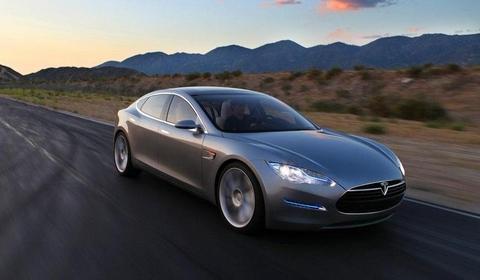 Tesla Motors has completely sold out next year's production of 6,500 units of the upcoming Model S. The American car maker will also will return to profitability by as early as 2013.
Elon Musk, chief executive officer of the Silicon Valley-based maker of electric cars, said in an interview with Bloomberg that most buyers of the premium electric sedan were new to the Tesla brand. Musk said that only about 600 people who have ordered Roadsters have also bought the Model S.
Just a reminder, the Model S will have three battery offerings designed to have a range of 160 miles / 257km, 230 miles / 370km or 300 miles / 483km on a full charge. Pricing is expected to come in at $ 49,900 after a federal tax credit of $ 7,500. A $ 5,000 reservation fee is required but is refundable.
Tesla Motors is also about to become the first profitable maker of battery-powered autos. The company has yet to report an annual profit but Musk said Tesla should turn a profit starting in 2013 – a lot quicker than many analysts expected.
A few days ago Tesla unfolded its strategy for the upcoming years. The Model S, which should provide an electric alternative for the BMW 5-Series, will spawn a crossover Model X due in early 2013. Around the same time a luxurious convertible model will hit the markets. Once the production of these models is well underway, Tesla will launch the second-generation Roadster.