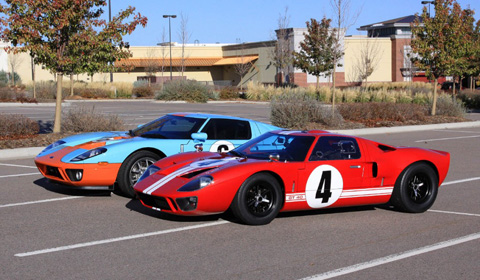 The Ford GT and its predecessor the GT40 are two of the best sports cars the American manufacturer ever built. Thanks to our member Luke Warmwater, we can show you a video of him driving his GT40 next to a modern and bigger GT.
The Ford GT40 wrote history by winning the 24 hours of Le Mans four times in a row while breaking the invincibility of Ferrari. First victory was 1966 and last in 1969. The 4.7 liter V8 engine of the Ford GT40 was giantic compared to the 3.0 and 4.0 liter V12s found in the Ferraris.
The current Ford GT can be seen as a tribute to the GT40. The GT comes with a 5.4 liter supercharged V8 producing a total output of 550hp. With its much wider body the car looks even more aggressive than the original car. Back in 2006 the Ford GT's production stopped with a total of 4,038 pieces built.