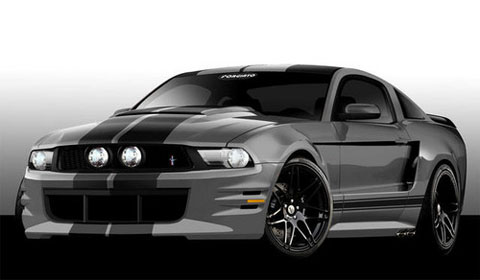 Ford has announced it will unveil four different Mustangs at the world's biggest tuning show, SEMA 2011 in Las Vegas.
Ford recently launched the 2012 Mustang Customize, a site offering an online experience that allows people to create their own virtual Mustangs, choosing colors and accessories to complement the design. With the four cars at SEMA the American car maker wants to show how customizable the iconic pony car is.
The pony car in the stable is the 2012 Ford Mustang by Forgiato Wheels, pictured above. This Mustang GT features a matte silver paint, a wide body kit and 21 inch front wheels and 22 inch rear wheels. In addition, a Vortech supercharger ensures the performance matches up to the aggressive appearance.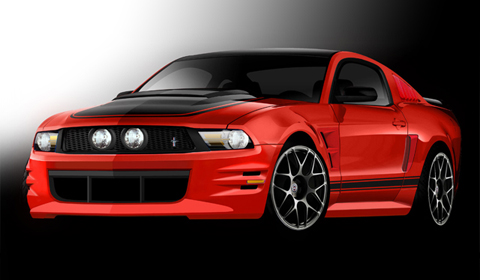 The second car in the stable is the 2012 Ford Mustang by Creations n' Chrome. This one comes with a red paint and carbon fiber hood, roof and trunk. HRE Performance 18 inch forged wheels are fitted to complete the exterior. On the inside a race-inspired custom interior has been installed. A chromoly roll cage and Vortech supercharger finishes the Mustang.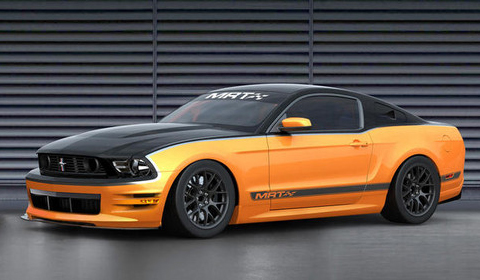 Number three is the 2012 Ford Mustang by MRT Performance. This package consists of a ProCharger supercharger, stainless steel sport exhaust system and an H&R coilover suspension. The pony car is further enhanced via a custom hood, unique paint accents and Sparco racing seats on the inside.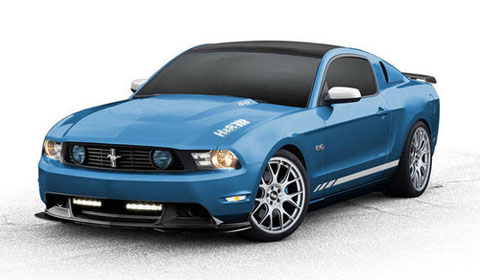 The last car Ford will present at SEMA is the 2012 Ford Mustang by H&R Springs. This one received a Edelborck supercharger, a flowmaster stainless steel exhaust and Pirelle P Zero tires. The chassis also equipped with an adjustable H&R sport suspension The exterior features a Street Scene Equipment body kit and custom paint.