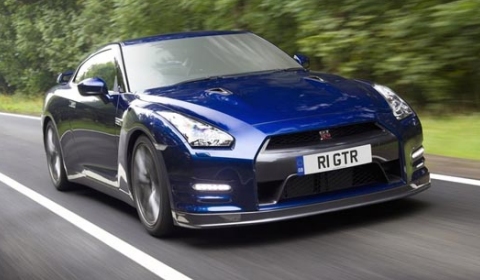 New information with respect to the upcoming 2013 Nissan GT-R tells us that Nissan will officially release their new model year on the 7th of November 2011. The new 2013 model year version boasts more power, more performance, even better handling and, as is de rigeur nowadays, better economy and cleaner emissions, says Steve Sutcliffe from Autocar.
Rumours suggests that the 2013 model will have around 550 horsepower, up from 523 in the 2012 version. Even improved Nurburgring lap time figures are being mentioned. Pistonheads reports that the new 2013 model could be as much as ten seconds faster per lap than the 2012 version, which would put the new car's Ring lap time between 7:16.22 and 7:14.22. Times close to the Lexus LFA Nurburgring Edition and better than any other Porsche currently for sale.
According to Pistonheads, Kazutoshi Mizuno, 'father of the GT-R', said we could be seeing a difference of at least 7-8 seconds against the current GT-R 'personal best' of 7min 24secs. In fact he said ten seconds first, but corrected himself with the air of a man who thought it best to appear conservative.
He also mentioned that the new GT-R would be quicker through every corner by between 5 to 8km/h and 5km/h quicker on the final straight stretch, reaching a top speed of 296km/h.
The upcoming 2013 Nissan GT-R seems to become a true supercar-killer. We cannot wait to see the full lap video from the Ring.
Stay tuned for more on the 7th of November.