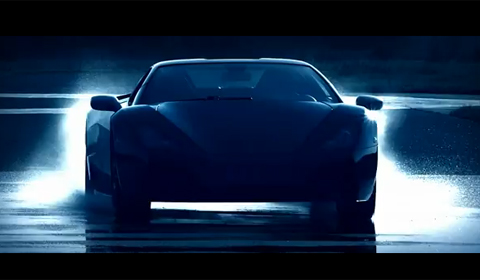 One month ago it was announced that the De Veno Arrinera was ready for production. Now the Polish car maker has released two promotional videos showing the supercar.
The Lamborghini-styled De Veno Arrinera is powered by a mid-mounted 6.2 liter V8 which provides 650 horsepower and a maximum torque of 820Nm. The car weighs only 1,300kg, so the power-to-weight ratio is 2.0kg/hp. Thanks to this, the Arrinera is able to accelerate from standstill to 100km/h in 3.2 seconds. The 200km/h barrier is be passed in 8.9 seconds and the top speed is 340km/h.
The new supercar will be made in Poland. Pricing for the Arrinera is expected to start at around ₤ 100,000 (€ 115,000 or $ 158,500).