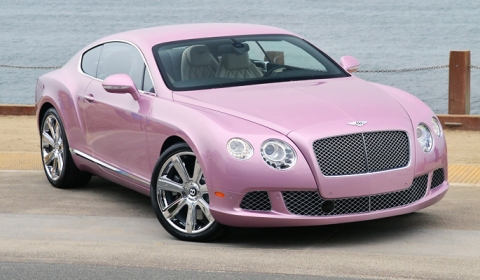 Bentley San Diego, a luxury automotive sales arm of Symbolic Motor Car Company in La Jolla, California, has commissioned the only factory-built "Passion Pink" 2012 Bentley GT in the world.
The New GT is being produced to contribute awareness of the Susan G. Komen Foundation for the Cure. This vehicle's code name is "Cure". This Bentley is being offered for sale with a portion of the proceeds going to the foundation.
Under the hood you will find a new updated W12 engine with an output of 575hp. This reduces the 0-100km/h (62mph) sprint to 4.6 seconds and gives plenty of juice for a top speed just shy of 200mph barrier at 318km/h.