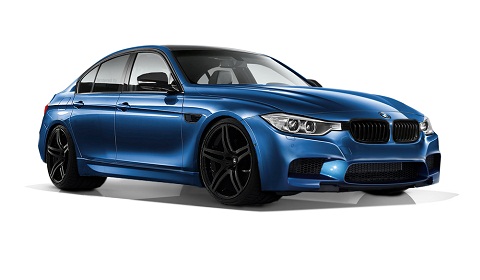 With the 2012 BMW 3-Series now officially released, PS-Garage and F30Post members had a go at rendering what the upcoming M3 Sedan would look like. So far, BMW have only given us the four-door model in Sports Line, Modern Line and Luxury Line trims. These new trim levels feature alongside the more familiar ES, SE and M Sport versions. The new M3, when it is released will sit atop this hierarchy of trim levels as the most powerful of the 3-Series line-up.
It is a highly anticipated car, so there are plenty of other renderings around. We thought we'd bring you these ones though, as they are based on the press photographs for the recently released 3-Series and they show different interpretations of the front and rear of the car. As with most high-performance BMW's, expect to see a new rear-diffuser with quad exhaust pipes. There will be subtle body modifications including a discreet spoiler and M-Sport trademark fender vents. Also expect a lower ride height, larger diameter rims and a carbon fiber roof.
Many expect BMW to down-grade with the 2013 F80 M3 so expect to see something like a twin-turbo 3.5 liter V6 engine. 450 horsepower should be available from this unit. Interestingly, Bimmerpost recently uncovered some patent drawings for a BMW V6 featuring a sequential turbocharging layout. The drawings suggest that exhaust fumes from all six-cylinders are routed into one turbocharger and then either into the exhaust, or through another larger unit. Rumours also suggest that BMW could release the F80 Sedan in time for Summer 2013, before the M4 Coupé.
Anyway, we'll leave you with a selection of different pictures, let us know what you think! For more, take a look at the links below.
[Photo Credits: Harold Wood, KV12, Dan Buzdugan]