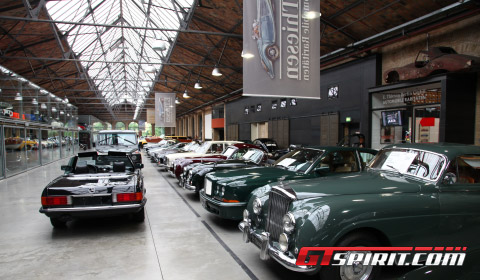 Founded in the 13th century, Berlin has had an eventful history. Berlin is a young city by European standards, founded in the 12th century. One of the city highlights for petrolheads is a visit to the Classic Remise Meilenwerk. In a historic tram depot of 1900, you will find garages, services and dealers for current and classic cars, shops for parts, clothing, model cars, accessories and restaurants.
The building holds a spacious showroom for dealers to display classic cars that are for sale. The building itself, a fully renovated streetcar depot, breathes a special museum-like quality atmosphere where the classic cars can be viewed daily in a climate-controlled and architecturally interesting environment. The characteristic 88 glass boxes offer owners the opportunity to store their classic cars under good conditions. Visitors can look at the cars, but cannot touch them. Only the owners can access their precious belongings.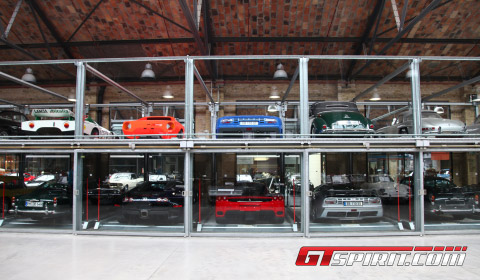 At Classic Remise, which is not part of the Meilenwerk group anymore since the beginning of this month, we came across a superb lineup of sports cars, supercars, classics and workshops breathing the classic and current automotive world. Inside the building dealerships were combined with shops, workshops and the display of numerous cars. The unique experience is one you should not miss when you are in Berlin. Like our visit to Meilenwerk Stuttgart, it is one of those places in Germany that shows the true meaning of being a petrolhead.