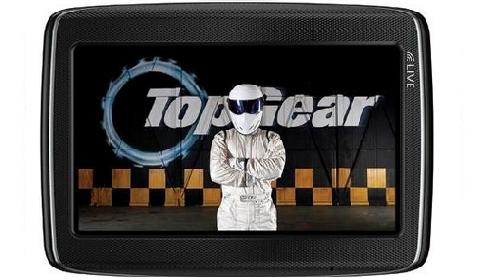 Maybe a bit early for Christmas presents but TomTom has released a limited edition GPS specially created for fans of Top Gear. The TomTom Top Gear edition, as it's called, features Stig mode, Jeremy Clarkson's voice-guided directions, and unique points of interests selected by Top Gear, including race tracks and raceways related to the show.
Beside the voice guiding the GPS also has Top Gear-themed start-up and shut-down screens and car icons. You can use the device in silent mode by selecting The Stig mode, or you can choose to have Top Gear host Jeremy Clarkson's voice guide you throughout your journey.
This special edition GPS is priced at about € 200 and includes a one-year subscription to TomTom's Live Services.