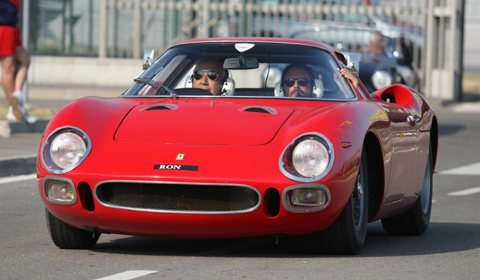 This years edition of the Italia Classica was entirely reserved for classic Ferrari's built from year 1947 to 60s. The event started on September 21st and ended on the 25th at the Ferrari factory in Maranello, and our friend Smartdriver was there to snap some great shots.
After visiting the new Ferrari campus in Maranello the cars set off to Venice. After parading trough the famous Italian town, the cars entered a Concours d'Elegance and retraced the route of the Circuito del Lido, one of the most prestigious races held in Italy between the 1920s and 1950s. Furthermore the Acedemia Miltare, home of the Italian Armed Forces was visited before ending at the Ferrari Museum in the town of the prancing horse.
Among the 30 cars which participated in the rally, there were some very rare cars like the Ferrari 250 LM and the 250 GT bodied by Zagato. For more pictures check out Smartdrivers website.