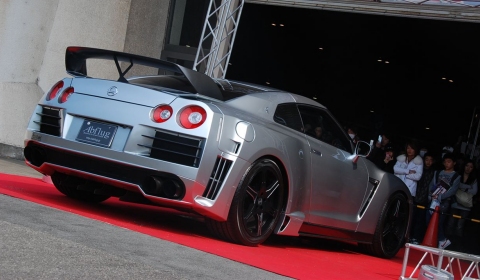 Abflug, a Japanese tuner, has released their widebody kit for the Nissan R35 GT-R. The tuner is known for their creative and revolutionary aero designs, but this take the word body kit to a whole new level.
The kit has large-mouth front bumper, wide blister fenders and R8-style ducting in the rear bumper. The Godzilla kit is available piece-by-piece, with FRP and carbon variations, depending on the part. Also available is a high-mount rear wing that replaces the OEM wing, but retains the side base mounts.
Overkill? Lets say it is a typically Japanese-styled body kit.