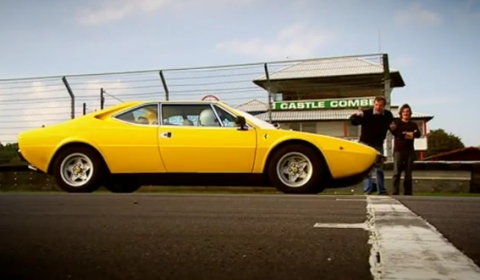 Jeremy Clarkson, Richard Hammond and James May are challenged to each buy a supercar for less than 10,000 pounds and drive them from Bristol to Slough. Check out their experiences along their journey.
At Castle Combe racetrack near Bristol, they put a Lamborghini Urraco, a Maserati Merak, a 1979 Ferrari and also a Vauxhall Astra Diesel to the test.
Part three and four have not been uploaded yet by Top Gear to YouTube.