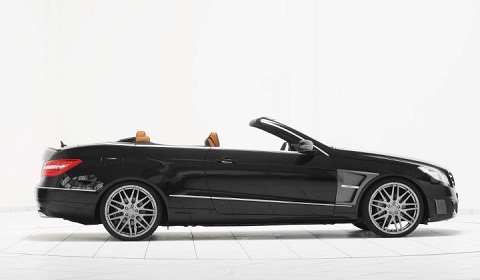 Brabus released a few pictures of the B25 S Cabrio via their Facebook page this morning. The B25 S Cabrio is a more affordable E-Class Cabriolet than the 800 E V12 we reported on last month. Power ratings for the model are 240hp and 370Nm.
Power increases are modest from the E 250 and are achieved by a plug and play ECU kit. It's not a new vehicle, in fact you can view our photographers photos of a similar model over at Flickr, but it looks pretty smart, certainly if you are a fan of the E-Class Cabriolet!
Brabus also released a few pictures of a B50-520 Coupé 4-Matic, enjoy pictures of that 520hp monster below. See, Brabus can do modest and subtle performance increases!