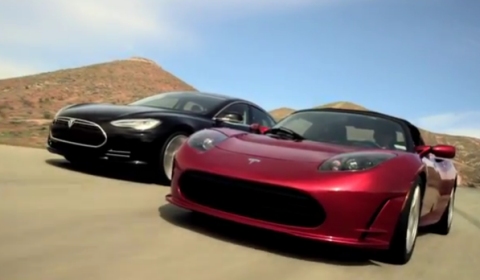 The video below shows the Tesla Model S and Roadster together on some picturesque, chicane-filled roads in California, US.
The Roadster will stop production at the end of this year with new models to follow soon. One of those is the Model S sedan.
The first 1,000 Model S vehicles to rolling of the assembly line will be Signature Series cars, which means they're fitted with 300-mile range batteries and identifying options. Once those are all sold, Tesla will continue to produce 300-mile range cars with optional 230-mile and 160-mile Model S sedans following later in the year.
The base 160-mile range Tesla Model S will start at $ 57,000, but thanks to a $ 7,500 tax credit the total price will be lowered to just $ 49,500. The 230-mile range Model S will add $ 10,000 to the base price while the range-topping 300-mile Model S adds $ 20,000.