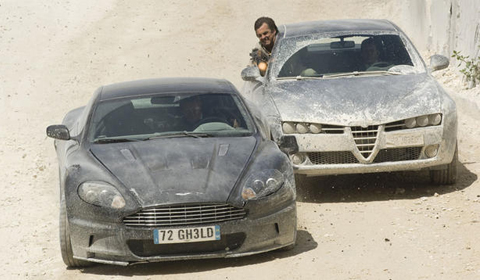 The National Motor Museum in England has revealed plans to hold the largest exhibition of James Bond vehicles ever displayed, to celebrate 50 years of the 007 film franchise.
The James Bond exhibition will be open for public in January 2012 and will be held at the National Motor Museum in the village of Beaulieu in Hampshire, on the southern coast of England.
This year long exhibition will feature no less than 50 bond cars. These will include, for example, the 2008 Aston Martin DBS from Quantum of Solace, the 2002 Jaguar XKR from Die Another Day, including its special effects weapons, the 1964 Aston Martin DB5 from Goldeneye, and the 1937 Phantom III Rolls-Royce from Goldfinger.
The National Motor Museum already displays a collection of James Bond vehicles, together with 250 of the historically important motor vehicles, including four world land speed record holders. The museum also exhibits the World of Top Gear, displaying the actual cars created by Top Gear presenters Jeremy Clarkson, Richard Hammond and James May for some of their challenges in the popular TV series.
Because 2012 also marks the 40th anniversary of the National Motor Museum, it is fitting that in this special year it will be hosting a special exhibition.
For more information visit the National Motor Museum website.