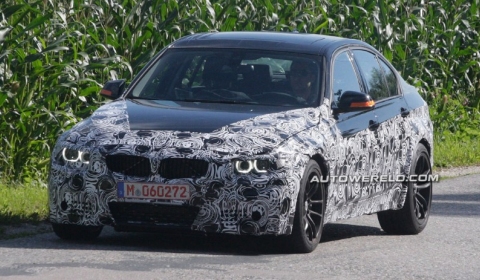 These are the first spyshots of the brand new 2014 BMW M3, codenamed F3x, according to Dutch magazine Autowereld.com. The new BMW M3 will be available only in Coupe and Convertible models, but the test mule we see here looks like a sedan with four doors. So what's the deal here?
BMW M Gmbh is getting back to basics with their next BMW M3. It is reportedly going to get an all-new six-cylinder engine boosted by three turbos. Two of them are conventional units connected to exhausts, and the other is powered by electricity. The total output is expected to be around 450hp.
The sports car will also be lighter thanks to carbon fiber-reinforced plastic body panels, which are as light as carbon fiber but less expensive and easier to repair. The weight saving is expected to be around 50%.
Stay tuned for more in the upcoming months.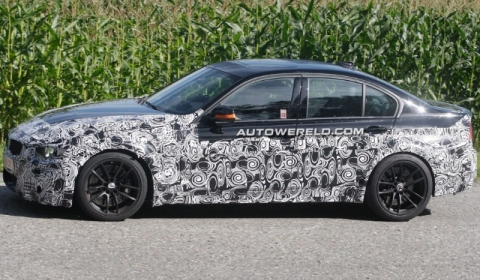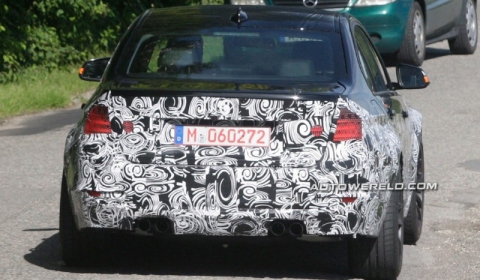 [Via Autowereld.com]