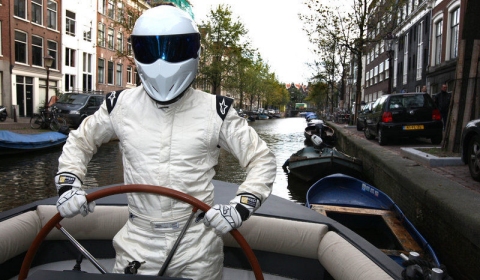 Dutch company Sanoma Media and John de Mol are planning to release a Dutch version of Top Gear. The world famous carshow has found its way to Australia, South Korea, China and the United States. A Dutch version would be the fifth Top Gear show outside the UK.
Together with media tycoon John de Mol, known for his creation of Big Brother, Sanoma Media acquired TV channel SBS6, Net5, and Veronica. Veronica is the local Dutch TV channel broadcasting the Top Gear carshow from Australia and the UK. The channel broadcasts qualitative Dutch television programs, action, comedy series and films. The focus is on young adults and is slightly more male oriented. Popular programs are Top Gear, NCIS and LA movies.
Sanoma Media publishes the biggest local car magazine, named Autoweek. "Combining both would be the best possible solution for creating a setup like Top Gear", says Eric Dekker, spokesperson SBS6 Netherlands, on Dutch radio station Radio 1. "We are currently talking with all partners involved, but it is too soon to give any final statements."
Carter Duong, interim channel-manager Veronica, stated in the biggest Dutch newspaper "De Telegraaf"; "We think a wide audience will enjoy it. It will be a weekly car magazine in the broadest sense. Think of auto testing, traffic information, the latest models and automotive developments."
It is unknown if the carshow will carry the name Top Gear, but the setup will be quite similar to the show hosted by Jeremy Clarkson, Richard Hammond and James May.