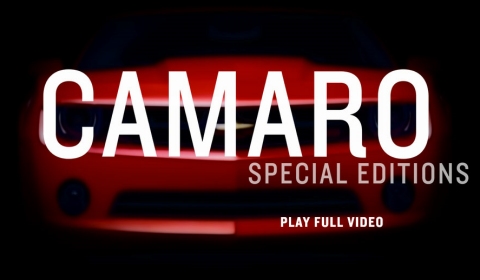 Chevrolet is celebrating their 100th anniversary of the brand, after the company was founded in 1911 by a Swiss immigrant Louis-Joseph Chevrolet. The video below honors the special edition Camaros, who have been released over the past years.
Every Camaro special edition is a consecration of a moment in the Camaro story, whether it's the 1967 Indy Pace Car Replica or the 2012 45th Anniversary Edition.
The Camaro story has no ending. It's just beginning.