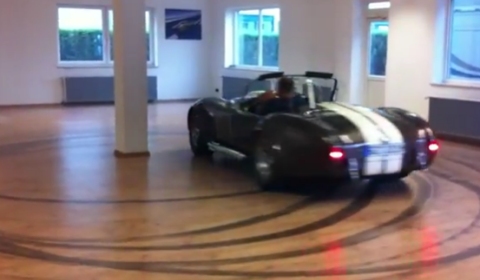 Who ever comes up with the idea to drift in an empty living room with an AC Cobra sports car?
At least one person decided to give it a go. He left some tyre marks on the floor of the apartment and missed the wall by an inch.
Can somebody please explain how you get a sports car like this in an empty living room of an apartment?