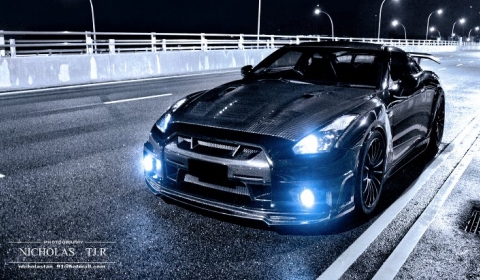 Nicholas TJ.R shot a wonderful series of pictures showing one Nissan GT-R Wald Black Bison in action inside a tunnel and one parked next to a pavement.
The Godzillas pictured here feature the Wald International aerodynamic kit, which includes a carbon fiber hood, side skirts, rear fender arches, a new front bumper with carbon fiber accents, a carbon rear wing and a carbon diffuser.
Wald offers a set of 22 inch P13F wheels with Yokohama Advan tires. The Wald International lowering springs and a full titanium exhaust from Arqray Japan finalize the setup.
Follow Nicholas TJ.R via his Flickr photostream or his Facebook page.