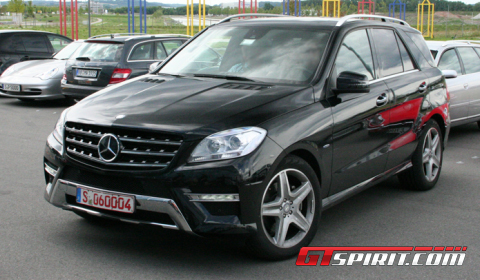 A 2012 Mercedes-Benz ML-Class 250 Bluetec has been spotted in front of Meilenwerk, Stuttgart. The brand new third generation ML was released in June and will have its official debut at the IAA 2011 in Frankfurt in September.
The Stuttgart-based automaker will offer three variants: 2012 ML 250 Bluetec 4Matic, 2012 ML 350 Bluetec 4Matic and 2012 ML 350 4Matic BlueEfficiency. The exterior design is a lot more sleeker and more sculpted, while keeping the true ML-Class style. On the inside, the Mercedes-Benz has a redesigned cabin, providing more front and rear elbow room.
For the time being we will be waiting for the first information and pictures of the new upcoming ML AMG version.