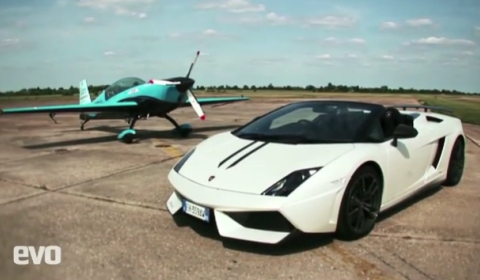 EVO magazine has created the ultimate battle between a Lamborghini LP570-4 Performante offering 562bhp on all four wheels and an Extra EA-300LP aerobatic plane with just 296bhp, but pulling 10G in the turns.
So which one is 'quicker' around a lap at the Bedford Autodrome? EVO's Roger Green is the man in the Lambo, while former Red Arrow pilot Myles Garland is in the air showing his skills.
Check it out in the video below!