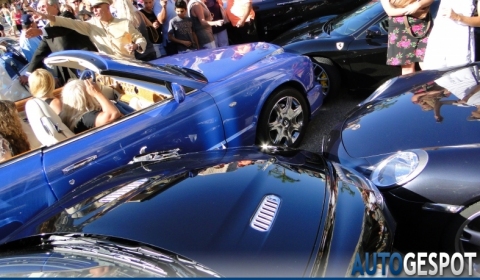 The Place du Casino in Monaco is a famous place to see the latest supercars. The square in front of Cafe de Paris is normally packed with luxury cars, sports cars and hypercars. During the Summer a large amount of fortunate people park their vehicles in front of the hotel and the world famous casino, and go for a drink in one of the bars or cafes.
The worst thing that can happen is a crash. Even though it is quite hard, it is not impossible to crash your car at low speed into a lineup of expensive vehicles. Still it is quite an "achievement" if you succeed.
A few days ago a driver was unlucky and crashed her blue Bentley Azure into a Ferrari F430, Aston Martin Rapide, Mercedes-Benz S-Class and a Porsche 911.
The pictures tell the story. And yes, we noticed who is driving the Bentley.
[Via Autogespot]