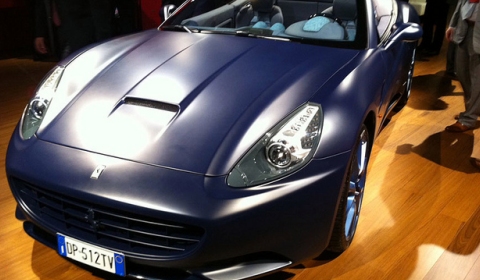 At a secret event, Ferrari showed off it's new customization program to cater to the needs of those requiring the above and beyond. Italian car maker Ferrari is planning to offer the new unlimited customization program for all its sports cars. The program is a direct rival to Porsche's Exclusive department.
Teamspeed sources discussed the level of customizing that can now be ordered directly from the Italian coach-builder. You can basically get anything you would like to have.
A special Matte Blue California was showcased as an one-off created for Lapo Elkan, the New York–born heir to the Fiat fortune. More details and an official release from Ferrari is surely close behind.