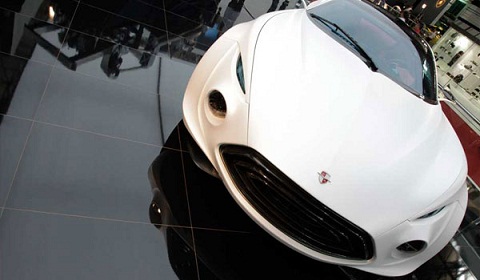 Details have been made clearer about a new Brazilian offering to the supercar market. The Rossin-Bertin Vorax will be powered by a BMW V10 Engine producing around 570bhp or with a supercharged option of around 750bhp. For the standard car, a 3.8 second 0-100km/h time and a 330km/h top end are possible whilst the supercharged option takes 3.6 seconds but will hit 370km/h.
The company expect to produce fifty units per year by 2012 and then gradually increase until it reaches 300 copies annually. The price will be set at around $ 700,000 (€ 500,000 at todays exchange rate). The project is backed by Natalino Bertin, Jr, and designed by Fharys Rossin, a former GM designer.
The prototype vehicle has been build as you'll see from the pictures below, let us know what you think.