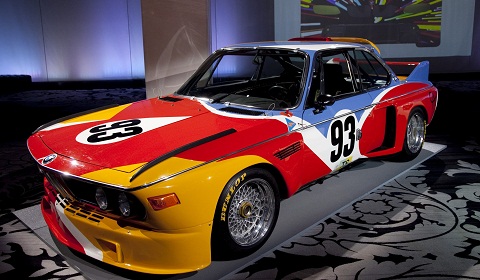 Art cars, commissioned by BMW are now available to be viewed online through a new website set up by the Bavarian company. They include the Andy Warhol BMW M1 and Jeff Coons BMW M3 GT2 racer. All include a video introduction, plenty of information and details on the car.
The BMW Art Car project began in 1975 when French racer Hervé Poulain commissioned a BMW 3.0 CSL with art work by Alexander Calder. The car later ran in the 1975 Le Mans endurance race. Since then painters such as David Hockney, Jenny Holzer and Roy Lichtenstein have painted cars such as the 730i and Z1. To date, 17 Art Cars exist.
To see the tour, click here.