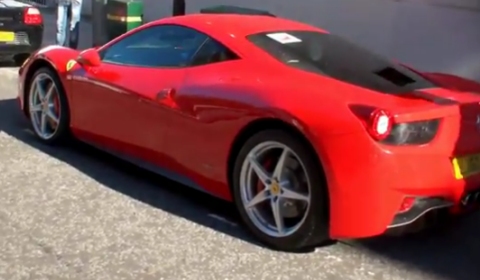 Have you ever seen somebody learning to drive in a Ferrari 458 Italia? The lucky guy driving this prancing horse was very much taking lessons in the Italian supercar and the instructor was his dad.
Our friend Shmee150 spotted the guy in the streets of London and says it is genuine. He spoke to the driver and he is genuinely learning to drive in this 458.
That's one way to start your driving career!