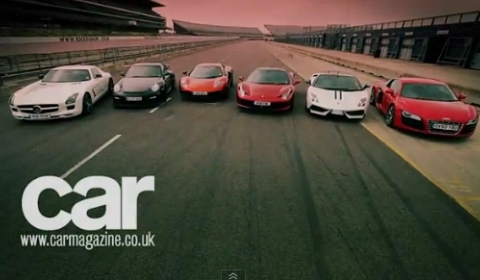 Following the story we posted last week, CAR Magazine has released the official results of their story McLaren MP4-12C against its rivals.
The rivals included the Ferrari 458 Italia, Porsche 911 GT2 RS, Lamborghini Gallardo Performante, Audi R8 V10 and Mercedes SLS AMG.
The results are quite interesting in the end. Up to you to share a verdict with us after watching the video.