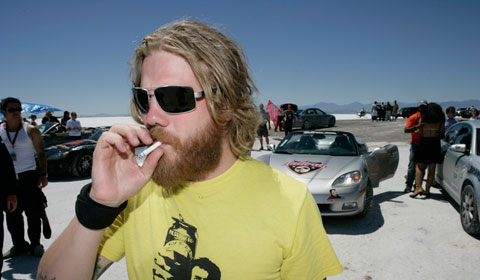 Jackass star Ryan Dunn (34) died in a car accident this morning with his Porsche 911 GT3. He was killed after his Porsche flew over a guardrail in West Goshen, Pennsylvania according to the West Goshen Police Department.
Dunn's 2007 Porsche 911 GT3 was in flames in a wooded area near Rt. 322 and the Pottstown Pike when police arrived around 3am. The police believe excessive speed may have contributed to the accident. Ryan Dunn's unknown passenger also died in the crash.
Ryan Dunn participated in nearly every Gumball 3000 and Bullrun Rally between 2003 and 2007.
Update 1:
The Porsche 997 GT3 that belonged to Ryan Dunn: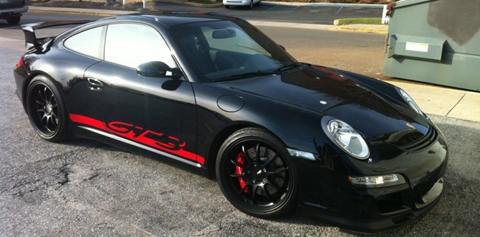 Wreckage of the GT3 recovered after the crash: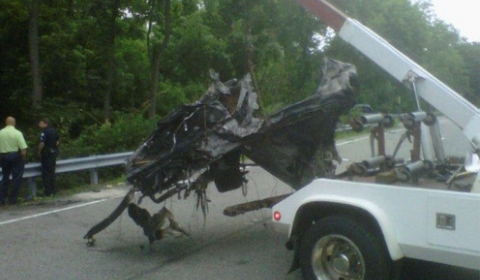 Update 2: The police report says Ryan Dunn was the driver and both driver and the not yet identified passenger died in the crash. A picture of Ryan Dunn and two friends drinking posted on Twitter a few hours prior to the accident fuels speculation that alcohol also played a role in the accident.