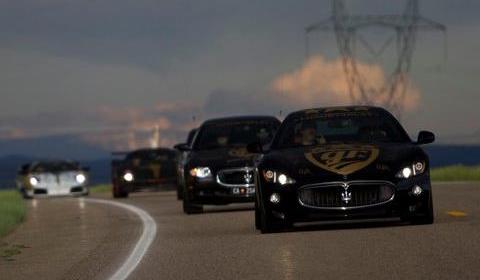 At this moment most of the participants of the GoldRush rally are probably enjoying a well deserved night in bed. In a few hours the second leg of the rally starts which will take the cars to the city of gambling, Las Vegas.
Besides a few small problems with local police nothing really bad happened. Everybody made it in time to the first overnight stop in Park City.
We've selected a set of pictures, in the gallery below, of the cars on their way to and parked in the garage of the hotel in Park City. Enjoy!
[Via L4P]