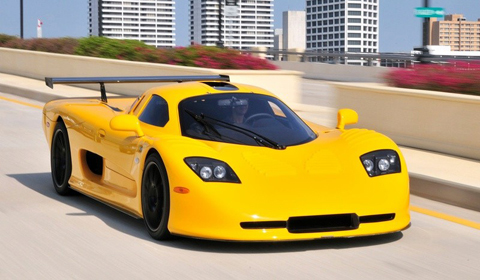 Mosler is an American manufacturer specialized in supercars which could be regarded as street-legal racing cars, like the Mosler MT900 GTR XX pictured above. Now the Florida based company is working on a new supercar which is dubbed the Raptor.
The Mosler Raptor will be powered by a 7.0 liter twin-turbo V8 engine that produces around 650 horsepower. Most interesting fact about the upcoming Raptor is its weight, which should be no more than 1,130kg.
The power to weight ratio of the Raptor will be 585bhp per tonne, which is more than the 529 bhp/tonne of the Bugatti Veyron or the 519bhp/tonne of the Pagani Huayra. Without a doubt these figures will make the Raptor one of the fastest cars on the road.
More details about the Mosler Raptor are still to be unveiled, so stay tuned for more!