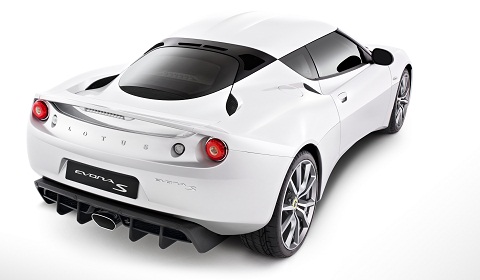 British carmaker Lotus has unveiled many details about their plans in the near future. They want to become the British equivalent of Porsche, not in volume but in quality, positioning and model range.
Lotus is working on major improvements on both the Elise and Evora. These models will be modified to stimulate sluggish sales and to bridge the styling gap between the current car and new models which will enter market the coming years.
The 150 listed improvements will range from gearchange quality to engine response to exhaust note, as well as ease of getting in and out the car and improvements in quality. The Evora will receive a more aggressive styling because Lotus' design boss, Donato Coco believes the present Evora's traditional Lotus mouth is "too weak" for a modern performance car.
Ultimately, Lotus is aiming at Porsche quality standards, says Dany Bahar, CEO of Lotus Cars. He is aiming to position Lotus as a premium sports car maker aiming at a production of 6,000-8,000 units in the longer term. To emphasize the premium sports car character, motorsport will be important to the brand's appeal.
Also Lotus has revealed to AutoCar that the British carmaker is helping its owner Proton to develop a range of cars. The Malaysian carmaker will develop several models with the assistance of Lotus, including a small city car that will also be available as a Lotus. Such a small model will be inspired by the Lotus City Car Concept which was unveiled at the Paris Motor Show last autumn. The City Car Concept is a three-door, four-seat compact car with hybrid system.
According to Dany Bahar the company is too small to develop cars on its own that meet stringent emission and crash regulations. Even with the help of owner Proton the products of the British carmaker will be too are too far removed for this to be a real help. Therefore Bahar sees a tie-up with another manufacturer, perhaps Toyota as a possibility to increase their options. He even suggested that Lotus could be sold in order to ensure they can develop new cars which meet the regulations.
Continuing the news about Lotus, despite being rejected before they are planning to reapply or development loan by the British government to build a new factory at Hethel, Norfolk. This factory will be used to assemble the Elite and Eterne and should create up to 1,000 jobs. But if the government rejects this application again, these models will be built by Magna Steyr in Austria where Aston Martin Rapide, the Mercedes-Benz G-Class and Peugeot RCZ are assembled as well.