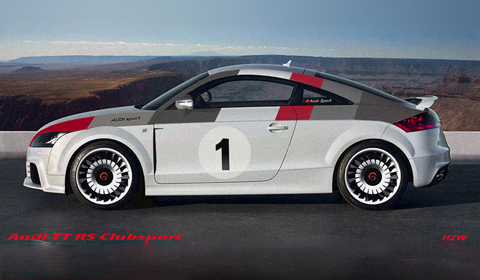 HZW Design has created an impression of the Audi TT-RS Clubsport which looks like it could join the one-off Audi A1 Clubsport Quattro at the annual Wörtherseetour meeting for fans of VW Group models.
The color scheme with the retro white, grey and red colors refers to the Audi racing cars of the 1980s. The rims are similar the ones used on the A1 Clubsport Quattro.
We believe HZW Design has made a great design. What do you think? Feel free to share your thoughts.
[Via Audiblog.nl]