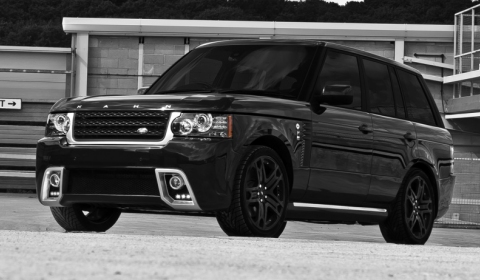 Project Kahn has released the Black Vogue. From exterior styling to performance and lifestyle accessories, the Black Vogue exudes craftsmanship and performance enhancing features, according to the UK-based tuner.
The Black Vogue comes with an aerodynamic pack consisting of a front and back bumper, side vents, billet finish side skirts, sports exhaust system along with Kahn branding. 22-inch RS600 wheels in matt black were also outfitted to the SUV. The RS600 wheels accommodate all original Land Rover centre caps.
Inside is the new "bespoke touch" with a whole new personalised leather treatment to suit the customer's own specifications.