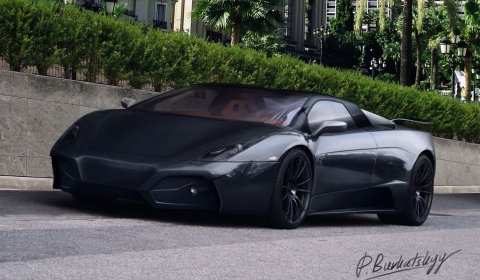 Back in 2008 news surfaced that a Polish supercar was in the making. Few believed that such a car could ever see the roads of the Central European country. Meanwhile, it appears that the prototype named Veno Automotive has changed name and will officially be revealed next month.
Poland's Arrinera Automotive is the new name of the project in which Lee Noble has also been involved. The basis for many designs developed by Noble is a light space frame, powerful engine positioned before the rear axle and an aerodynamic body.
Rumours suggest that the basis of the Polish project will be a British Ultima GTR. A mid-mounted 6.2 liter V8 equipped with a supercharger will be the main power source. The engine will develop 638hp and 819Nm of torque.
Stay tuned for more regarding this new member to the supercar family.
[Via Motofilm.pl]