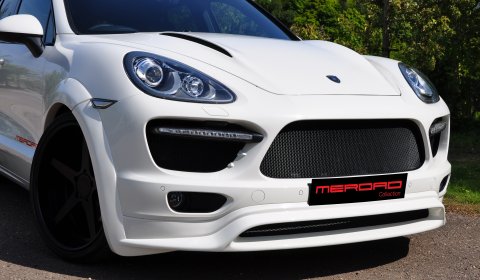 UK-based Merdad Collection has released their latest addition to its line-up of Merdad Body Styling kits. You can now get a Turbo-look front body styling for any non-Turbo Cayenne.
Owners of the SUV are able to transform the front of the second generation 958 Cayenne, Cayenne Diesel, Cayenne Hybrid or Cayenne S into a Merdad Cayenne Turbo.
The pictures show a white Merdad Cayenne Diesel with a full body kit and Turbo-look front, which costs £ 7,995 including fitments & painting. The total body kit swaps owner for £ 39,995, making a total cost of £ 47,990.