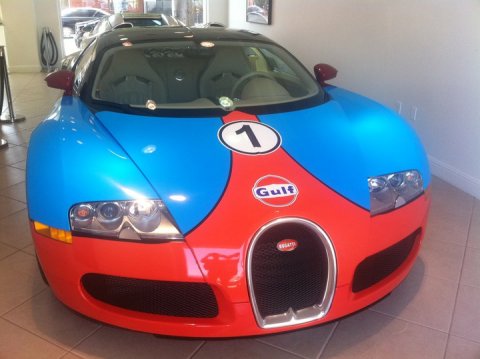 We came across this unique Gulf-themed Bugatti Veyron via our friends at Luxury4Play.
The Veyron is a mid-engined hypercar. It is the most expensive modern car in the world at USD $ 2,600,000. The Super Sport version is the fastest road-legal car in the world, with a top speed of 431.07km/h. The original version has a top speed of 408km/h.
Overkill or not, it is unique livery on an unique sports car.