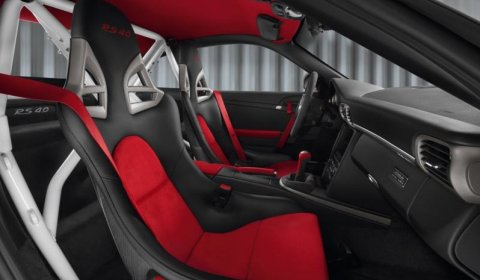 Following the initial rumours and information regarding the Porsche 911 GT3 RS 4.0 Limited Edition, we can now show you some interior pictures and official press footage of the final hoorah in the 997 line-up.
Next to the pictures additional information states that the Nurburgring time is 7,27 minutes and the maximum torque coming from the 4.0 liter engine is 460Nm at 5,750rpm. The crankshaft in the engine is identical with the RSR's and it has titanium pistons-rods. The total weight of the German sports car is 1360kg and it is only available in white. The seats, hood and fenders are made of carbon fiber as standard.
The power to weight ratio is 2,72 kg/hp, ensuring a 0-100km/h time of 3,9 seconds and 0-200 in 12 seconds. The official market launch in Germany is July and the German base price will be € 178,596.
[Via Teamspeed]