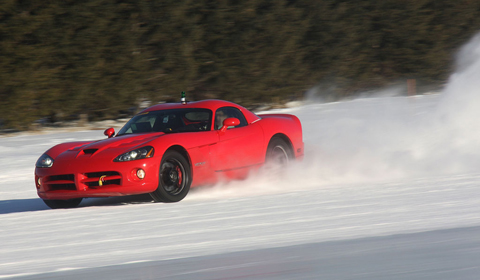 Dodge have released an image of the test mule for the 2013 Dodge Viper. The image has been released on the same day that Dodge stated the new Viper will get "stability control tuning for the first time".
This news is aimed at those that describe Viper technology of the past to be 'backwards'; especially when looking at rival offerings from the likes of Audi, Nissan and Porsche. Those sorts will be happy to see that no substantial changes appear to have been made to the shell of the 2010 Viper that Dodge appear to be using as a test mule.
It's been suggested by some that this car is undergoing said 'stability control tuning' on the snow covered roads of the northern states. Chrysler, Dodge's parent company left us with the comment, the 2013 Dodge Viper is training "for the Supercar Olympics".
Let us know what you thing…