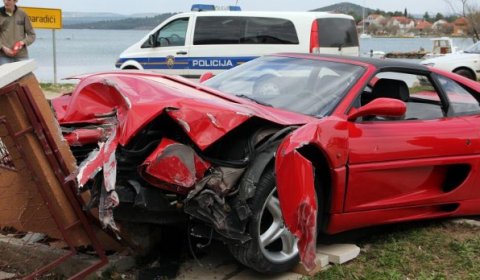 An unknown driver has crashed his Ferrari 355 GTS in Bilicama near Sibenik, Croatia. The Italian sports car crashed into a stone fence and a lamp post when it tried to enter a yard surrounding a house.
The car crash happened today around 13:30 local time. The car was completely destroyed. It is unknown whether the driver was injured during the crash.
Thanks Fico 850 for the tip!
[Via Danas.hr]