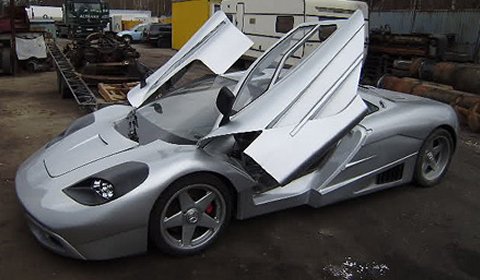 What about saving at least 3 million dollar? Seems like a deal if you ask us. A Polish guy thought the same thing and decided to create a replica of the McLaren F1.
The vehicle is based on a personal project and includes an Audi V8 engine and tubular frame. The vehicle seems ultra-light but overall we don't think it's as fast as the original vehicle.
For those of you that would like to check out the full project. There is a full series of pictures available via this link. Additionally, there are also some videos available at his YouTube channel. Check them out and let us know what you think.
[Via Autoblog.nl]