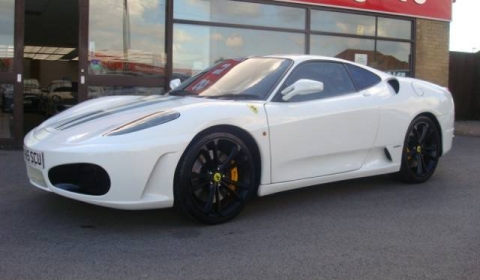 One of our forum members came across this 1999 Ferrari F430 Replica for sale via Autotrader.co.uk. The vehicle is a MR2-based F430 Replica, built in 2010 and has a low mileage service history.
The sports car has a replica 430 Engine cover and steering wheel, 19 inch alloys, custom quad exhaust, air conditioning, CD-player, central locking, electric windows, remote locking, sports suspension and alarm.
The price of the replica is £ 20,990 and it has a mileage of 78,000 miles. For more information on this 'unique' creation click here.
Overkill, perhaps?