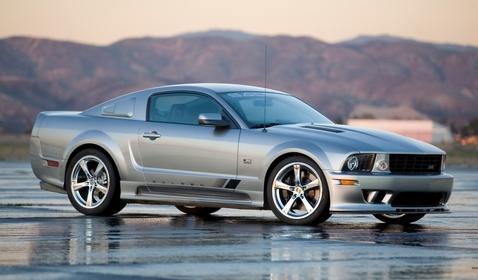 The Saleen S302 was announced last year as a 2011 production car and maybe the last car to ever carry the badge "Saleen".
Revstone Industries, the parent company of Saleen Performance Vehicles, announced yesterday that it will no longer produce vehicles under the name Saleen. They will still continue to produce aftermarket parts through the Saleen Speedlab brand and honour warranties for all existing vehicles in the future, but new vehicles won't be created anymore.
In a letter to their customers and dealers, Saleen Performance Vehicles said this:
Over the past several years, we have witnessed a lot of confusion around the Saleen brand, due to a number of financial ups and downs and accompanying changes in ownership. The name itself has become the centre of countless conversations and debates, detracting from the cars themselves, and from the culture of performance that they both embody and serve.

Through our conversations with Ford Motor Company and one another, we have come to feel that those things have become overshadowed by questions surrounding the name. So we want to wipe the slate clean, and usher in a new era of American Muscle. We are confident that, in time, you will agree this was the right decision.

We honestly hope this isn't the final decision, as it would be a pity to see a nice brand as Saleen disappear from the car market.