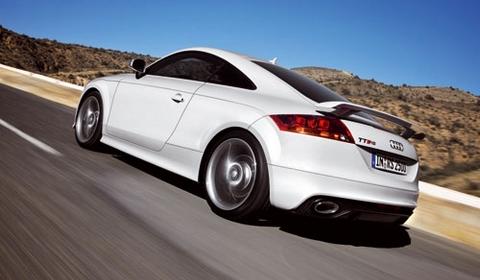 Rumours have appeared on the web that Audi is working on a more powerful version of its TT-RS sports car. The more potent version will be called TT-RS Plus and should be introduced next May.
An internal Audi document obtained by the guys from Qarsi.de we can see that the Audi catalogue shows a variant featuring 360hp, which is 20 more than the current RS model.
Audi will also work on lowering the total weight of the TT-RS by using carbon fiber parts like they did with the R8 GT supercar.
For more details check the leaked folder below!
Update:Official information from Caranddriver.com suggests that this new version of the Audi TT-RS – discussed here – is not an Audi TT-RS Plus, but just the American version of the TT-RS heading to the US. The 20 extra horsepower is created by ECU tuning and is only available on the limited run of less than 1,000 models to be sold in the US. The Americans will not get the available recaro sport seats. The Audi TT-RS will arrive in the States this summer as a 2012 model.