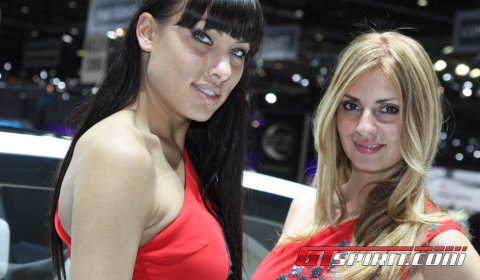 Our fourth and final gallery of girls from the Geneva Motor Show is the largest and includes an overview of the girls we spotted at the Swiss event, plus some additional girls you did see yet on our front page.
The babes were photographed at Abath, Fiat, Skoda, Alfa Romeo, Nissan, ABT, Lancia, Maserati, Volvo, Jeep, Dodge, Citroen, Rolls-Royce, Pirelli, De Tomaso, Goodyear, Lamborghini and Vredenstein.
For those that are tuning in right now. Part 1, 2 and 3 can be found by clicking the links.