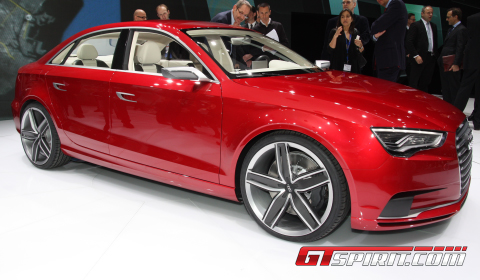 Audi has officially unveiled the Audi A3 Concept at the Geneva Motor Show today. The concept car is based on the upcoming Audi A3 generation and offers a glimpse of the future expansion of the A3 family.
Audi has previously released an official press release of this four-seater sedan. The A3 Concept comes with a five-cylinder turbocharged engine with a power output of 408hp. This power is distributed to all four wheels through a seven-speed S tronic transmission and permanent all-wheel drive.
The A3 Concept is 4.44m long, 1.84m wide and just 1.39m high. These measurements and the design give the car a dynamic appearance.